ZOOM's evolution into a leading Asian provider and Systems Integrator of Outside Broadcast facilities and services to the global market is the result of extensive regional, national and global experience acquired over almost three decades.
ZOOM has been a part of marquee global events……summer and winter sports…. in every continent….from the north pole to the south pole. The Summer Olympics, Winter Olympics, ICC and FIFA World Cups and World Championships in almost every known competitive sport…. Asian Games, Commonwealth Games, the IPL legend….in the building of which ZOOM has been an active partner from the very beginning in 2008......the list is long….read more about our past projects here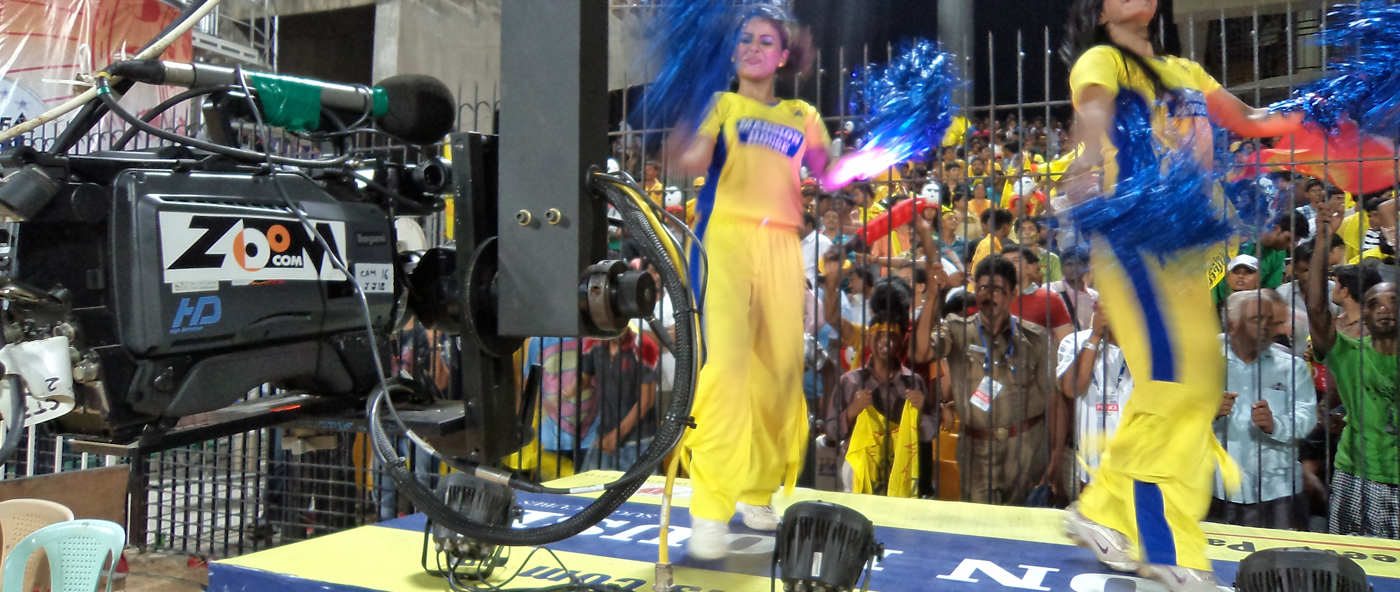 Over the years we have consistently upgraded our technology and skills. Our flyaway kits in the last decade and a half were built on the latest HD and 3G technologies….in the past seven years with emphasis on UHD/4K delivery…. From 4K/UHD Routers, Production switchers, EVS Replay and Super Slow Motion servers to 4K/UHD Camera Channels…. Long and ultra long box lenses in HD and 4K. Our flyaway kits are fully Dolby E compliant.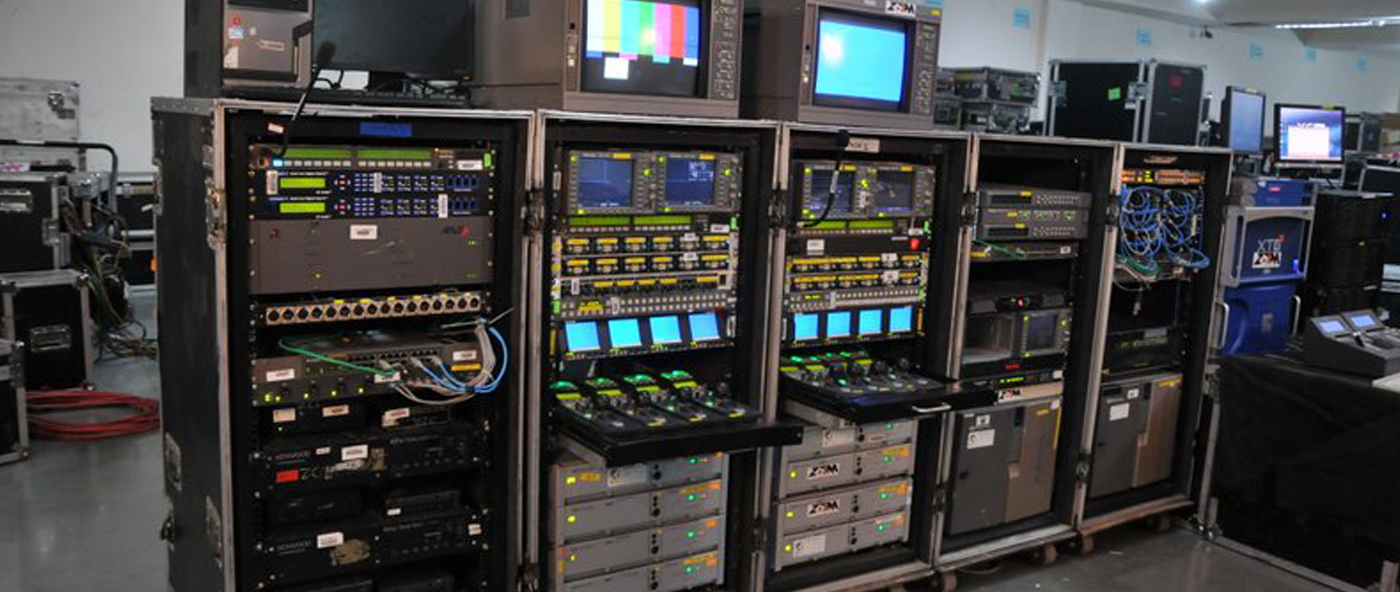 We have amongst the globally largest inventories of state of the art broadcast equipment…backed by a highly talented team of engineers, experienced in working in any part of the world. Our Kits, ergonomically designed, are planned with product and brand coherence in mind, enabling engineering and craft crews to move between multiple venues without having to readjust to different systems.
And now onto IP and 12G based flypacks, systems and technologies….
Our skillsets, experience and talent for big multi-venue, multi-sports events, does not diminish our passion or enthusiasm for single venue events, including for entertainment, reality television, conferencing…. We have produced concerts and provided broadcast kits and complete crewing for large concerts by international stars like Guns n Roses, Korn, Santana, Katy Perry and many others. Our kits and crews have almost literally parachuted into the Malaysian rainforests and to the Dominican Islands for leading reality TV series like the iconic "Survivor".
While flyaway kits form the backbone of our operations, we have a huge body of experience with Outside Broadcast trucks, going back to more than a decade. From 2011 to 2016, ZOOM was the exclusive OB services and production partner for Boxnation, U.Ks first and largest boxing channel, now on BT sports.
ZOOM is highly experienced in designing and implementing complex system integration projects, including for O.B truck building, television networks in most genres including Sports, News and Entertainment.